For native Minnesotans and tourists visiting the Twin Cities, 50th and France is a must-see spot when it comes to dining.
In fact, Minnesota's food scene has blossomed in recent years — and restaurant hubs like 50th and France have certainly contributed to this reputation.
So, if you're looking for a place to experience the wide variety of food the Twin Cities has to offer, here are the top fine dining restaurants on 50th and France, as well as the surrounding Edina area.
Raku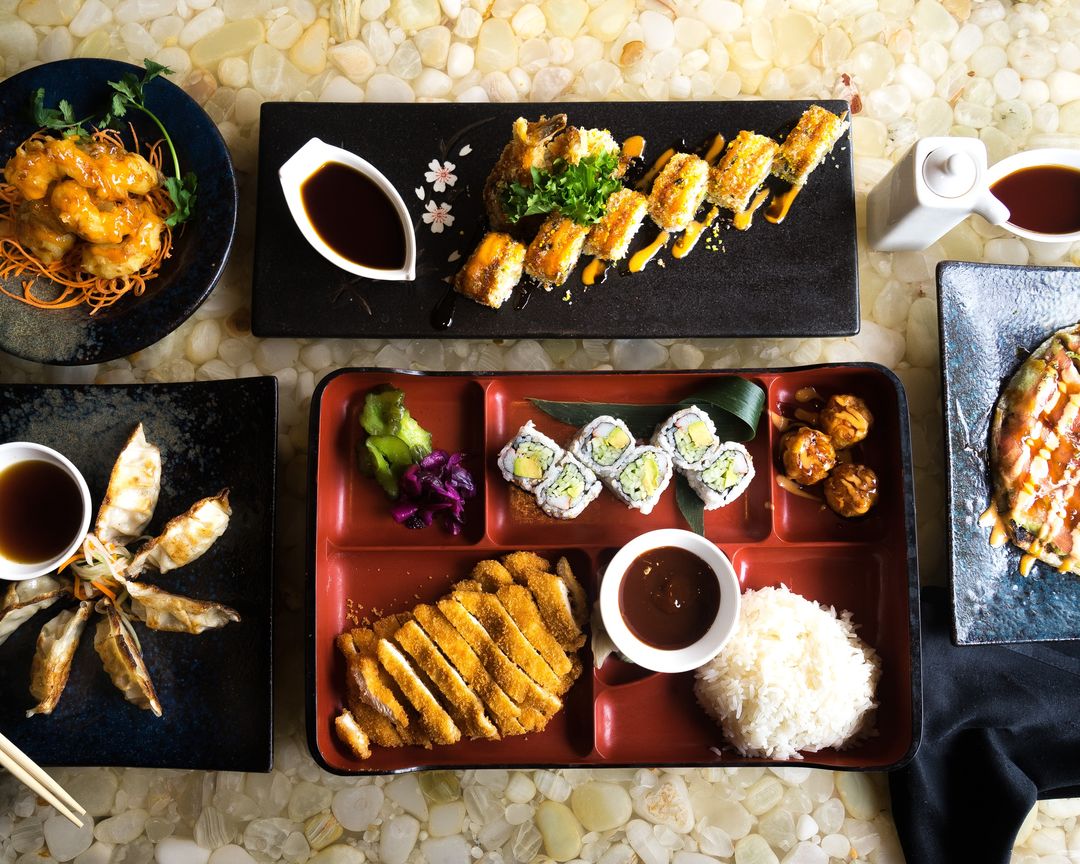 3939 W 50th St Edina, MN 55424
If you love sushi, you need to check out Raku. Even if you just like sushi, you still need to pay a visit to this restaurant filled with traditional Japanese dishes.
With a great atmosphere, Raku is the ultimate happy hour spot. Whether you're an experienced Japanese culinary connoisseur or are still looking to get your first taste of raw fish, Raku has food for more conservative, as well as experienced, palettes.
Beaujo's Wine Bar & Bistro
4940 France Ave S Minneapolis, MN 55410
Dinner and movies have never been so easy. Right down the street from Beaujo's is Landmark's Edina Cinema. As a cozy neighborhood restaurant, Beaujo boasts an impressive 30 wines which can be ordered by the glass, half-glass, flight, or bottle. If beer is more your thing, Beaujo always keeps things fresh by updating their beer inventory with domestic and imported beer.
Their signature items include their pesto and tomato bruschetta and the grilled shrimp with spicy tamarind sauce.
Arezzo Ristorante
5057 France Ave S Minneapolis, MN 55410
Named for Arezzo, Italy's hidden treasure and picturesque city, you'll be hard-pressed to find a more authentic Italian Restaurant in the Twin Cities area.
According to Pamela Hill Nettleton of Minnesota Monthly, "Arrezzo has that lovely feeling of being a let's just walk over and have dinner kind of bistro, as well as enough elegant style to be a special occasion kind of place."
If it's date night without the kids, Arezzo is a great spot. But, if you want somewhere to take the whole family, Arezzo can be that place as well.
D'Amico & Sons
3048 W 50th St. C Edina, MN 55424
With a lovely patio, D'Amico & Sons is the perfect place to grab a bite to eat on a nice summer evening or afternoon. D'Amico offers a variety of made-to-order pasta, pizza from the wood-burning oven, grill entrees, gourmet salads and antipasti, Italian sandwiches and bustas, seafood entrees, soup, dessert, and bottomless Vino D'Amici and wine.
While the atmosphere is more casual, the food is anything but. Each month, they add new features to their menu, highlighting tasty seasonal dishes made from the freshest ingredients.
Cahill Bistro
7078 Amundson Ave Edina, MN 55439
Cahill Bistro has one of the finest Sunday brunches around. In addition, Cahill is a fantastic place for a date or family dinner, with some of their most popular dishes being their scallops with chipotle cream sauce, beef tenderloin over a poblano pepper black bean puree, as well as their lobster pasta.
A family-owned establishment, the good people down at Cahill Bistro certainly know their way around a good dish. As a quaint and cozy restaurant, even the novice foodie will feel comfortable (and will hopefully expand their food palette here as well).
Tenant Restaurant
4300 Bryant Ave S Minneapolis, MN 55409
As a small restaurant in South Minneapolis, Tenant is centered around an open kitchen and an eight-seat counter. Cooks here prepare and serve a casual tasting menu of six courses — with food quality and hospitality at the forefront of your experience.
At Tenant, their goal is to create a simple but refined dining experience, as well as a splendid time for all.
When dining at Colita, you can expect diverse flavors with roots tied to Mexico, but that has been expanded on by using barbecue and smoking techniques from all around the globe. Their primary focus is on the flavors and moles of Oaxaca, but there are plenty of dishes that venture deep into Mexico's tasty culinary history.
Colita

5400 Penn Ave S Minneapolis, MN 55419