Minnesota is home to some exceptional modern designs, both new and old, big and small. Take a look at this list of our favorite modern Minneapolis architecture in the Land of 10,000 Lakes.
Our Favorite Pieces of Minnesota Architecture
The Guthrie Theater, Minneapolis
Maybe the most recognized form of modern Minnesota architecture in Minneapolis, the current version of the Guthrie Theater was constructed in 2006 and designed by Jean Nouvel. The Guthrie's scenic spot along the Mississippi River makes it a frequent backdrop subject for skyline photos from the Stone Arch Bridge. Among its stunning theaters, the Guthrie contains the Amber Box (a room surrounded by yellow windows) and the Endless Bridge, which extends 178 feet from the face of the building.
---
St. John's Abbey Church, Collegeville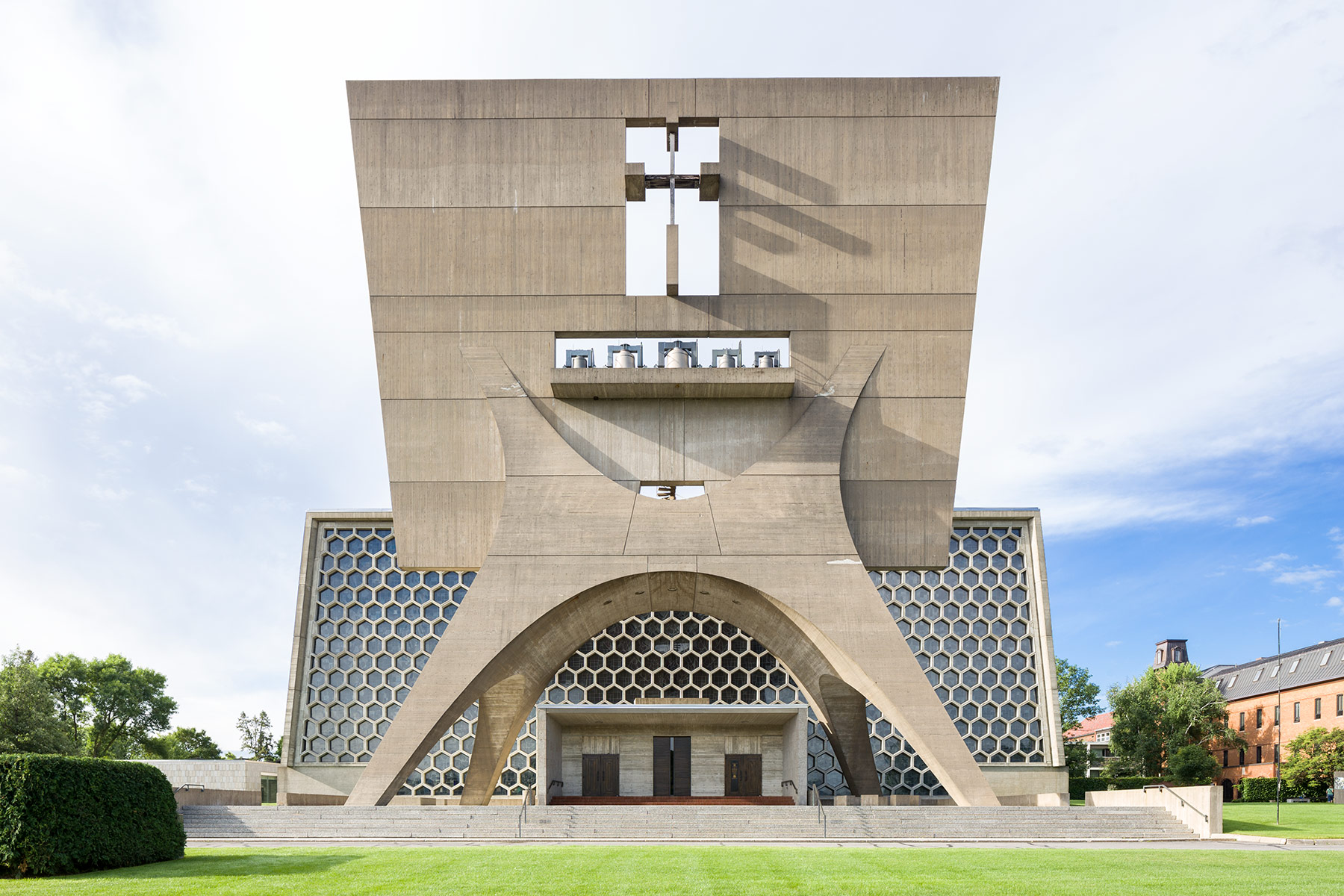 Completed in 1961, Abbey Church is a Benedictine monastery located on the campus of St. John's University. This church, designed by Marcel Breur, helped define modern religious architecture its honeycomb stained glass exterior and the awe-inspiring Bell Banner that towers in the front highlight the building.
---
The Mayhew Inn, Grand Marais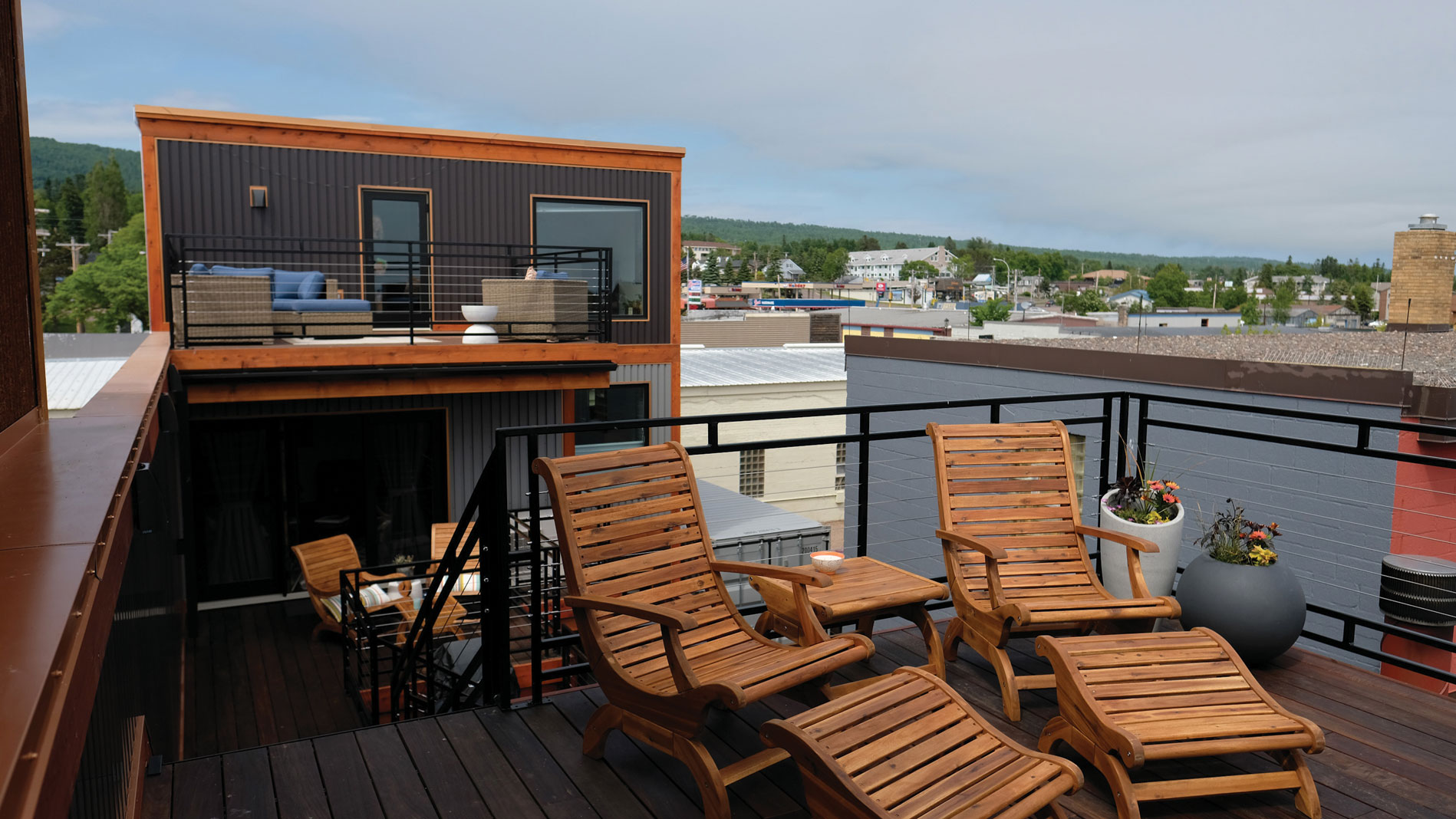 One of the hidden gems on our list, the Mayhew Inn is located along the North Shore in downtown Grand Marais. This quant in with 6 units boasts a gorgeous modern design that overlooks Lake Superior from its secluded rooftop decks. The colors, architecture, and even its logo illustrate everything that is great about Minnesota's modern design.
---
Prys Brewing Company, Minneapolis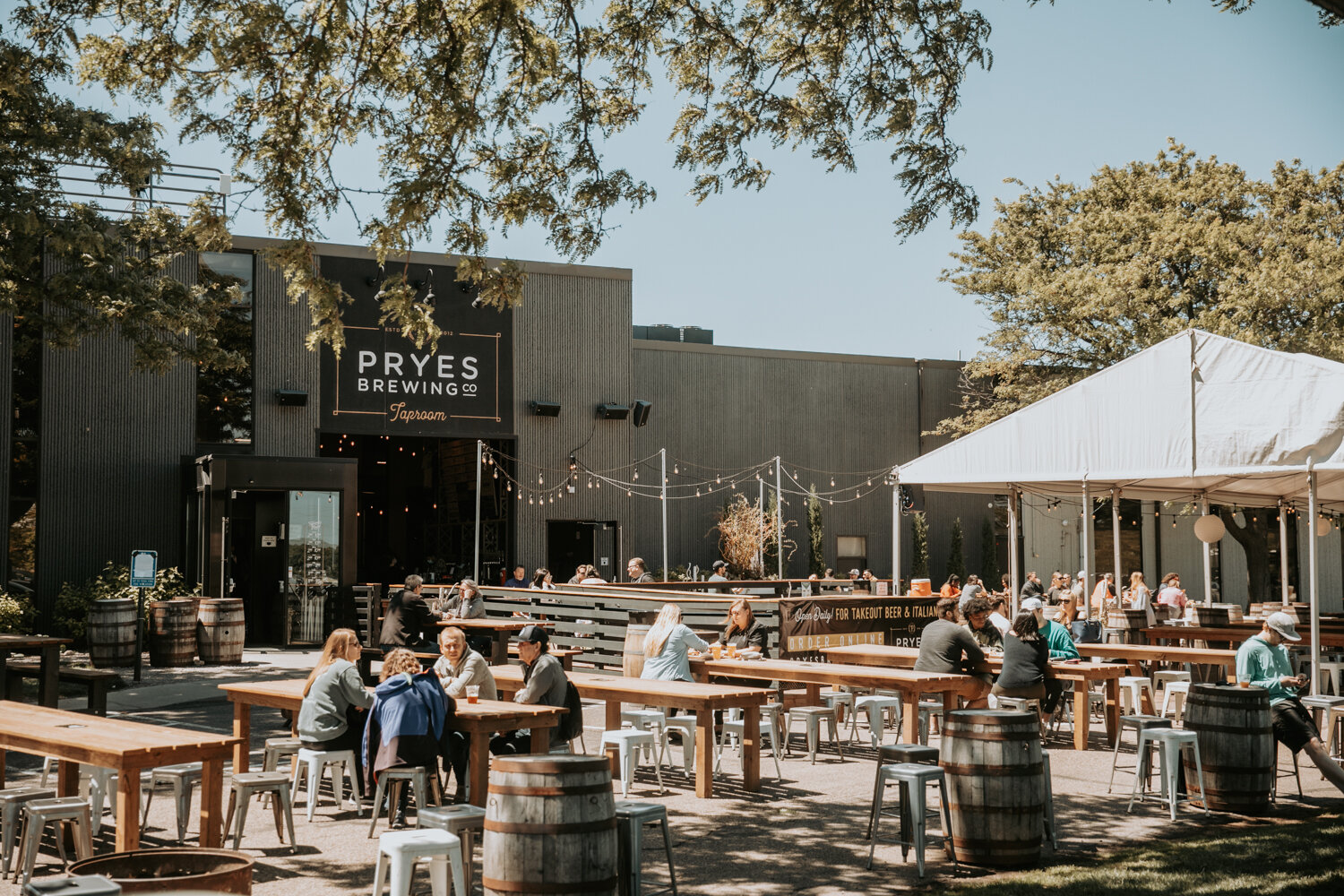 The Twin Cities have a lot to offer when it comes to modern warehouse-themed buildings. A great example of this type of modern design is Pryes Brewing Company, located in the Northeast along the Mississippi. What many find appealing about warehouse designs is the simplicity and use of solid colors. Pryes knocked it out of the park with their use of dark gray, brown and black tones.
---
US Bank Stadium, Minneapolis
You might think of stadiums as often conveying contemporary designs, but the Minnesota Vikings' US Bank Stadium has pushed the boundaries for functionality and style when it comes to sporting venues. While many claim the stadium to resemble a Viking ship, the actual inspiration is roof structures from northern Europe, a nod to the state's Scandinavian heritage.
---
Walker Art Center, Minneapolis
Inside the Walker Art Center, you'll see breathtaking contemporary art. Outside, you'll see a building that embodies minimalist and modern architecture. The central element of the design features an abstract geometric tower made of aluminum mesh panels and glass windows that holds a theater, restaurant, and gift shop. If you haven't made your way to the Walker yet, make sure you find time to see this staple of the Twin Cities art scene.
---
Garden Mausoleum, Minneapolis
Designed by HGA Architects, the Garden Mausoleum at Lakewood Cemetery sits between Lake Calhoun and Lake Harriet. The mausoleum, which has received multiple design awards, takes on a boldly modern form with minimalist details and smart use of lighting to create a mood that is fitting for its environment and function. The structure features crypts below and an above-ground chapel with views of a tranquil reflecting pool.
---
Winston Guest House, (Formerly Owatonna)
Okay, so we may be cheating on this one because technically this world-renowned house, designed by Frank Gehry, is no longer in Minnesota, but it would be remiss of us if we didn't include the Winston Guest House on this list. Originally built in 1987 on Lake Minnetonka, the home was gifted to the University of St. Thomas in 2007 and then sold to an anonymous auction winner for $750,000, who has transported the home 1,200 miles east to its new home.
---
Now known primarily as the Voya Financial 20 Washington, this architectural marvel is famous for its 63 quartz-faced pillars in the front. Architecture critic Larry Millett called the structure "a temple to the gods of underwriting, built by the gods of underwriting and mixing luxury and high camp in a way that, say, Liberace would have appreciated." The building was designed by Minoru Yamasaki and opened in 1965.
---
The Starkey House, Duluth
Another North Shore building that makes our list, the Starkey House was erected in 1955 and designed by Marcel Breuer. Overhanging from a hill on the rear, the house sits lightly on the ground, supported by eight wooden supports which transfer the weight to steel rods before settling on the yard. The Floor to glass ceiling offers views of the horizon beyond Lake Superior. The home represents older modern movements, and the next time you find yourself in Duluth, make sure to stop by and check out the Starkey House.
CHS Field, St. Paul
If there is one thing Minnesota excels at, it's creating fantastic venues for watching America's Pastime. Similar to US Bank Stadium and even the Twins' Target Field, the St. Paul Saints' CHS Field is a terrific example of how sports organizations are starting to welcome modern design into their facilities. This baseball diamond is the perfect place to spend an evening and has a hotdog and a beer. Ballpark Digest publisher Kevin Reichard said that due to the "…modern design and obsessive attention to detail, CHS Field immediately became one of the most noteworthy ballparks in all of baseball when the doors opened for the 2015 season."
---
Weisman Art Museum, Minneapolis
Frank Gehry makes another appearance on our list with his shape-shifting and sporadically designed Weisman Art Museum making it one of the most unique buildings in all of Minnesota. The structure perfectly embodies the creative aspect of modern architecture.
---
Surly Brewing Company, Minneapolis
Rounding out our list is Surly Brewing Company's big and bold brewery. Thirsty visitors enter along a landscaped path and enter a beer hall featuring a glass wall that leads to an outdoor deck, beer garden, and amphitheater. Upstairs, a mezzanine with a balcony offers views of the beer brewing kettles.
---
Modern Architecture, it's What We Do
Here at Sustainable 9, we have a passion for modern design, which allows creativity to flow alongside functionality. But, we put a twist on our designs by incorporating eco-friendly, sustainable materials and features into our homes. Create a beautiful home that saves you money, last forever, and helps out the environment with Sustainable 9.
Reach out today if you're ready to get started on your new modern home!
BUILD YOUR DREAM HOME
A custom-built home means you don't have to sacrifice the details that make your home one-of-a-kind. View our award-winning work and get inspired.